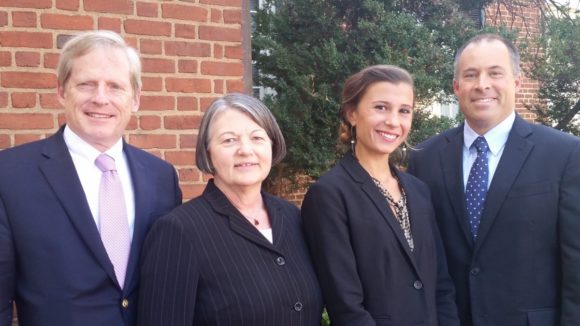 From left to right — Lloyd Snook, Sheila Haughey, Alexandra Heilbronner, and Jake Joyce
We are criminal and civil trial and appellate lawyers serving Central Virginia.   Our practice is concentrated in the following areas:
We regularly practice in courts across Central and Northwest Virginia.  In the past few years, our lawyers have practiced in the courts in the cities of Charlottesville, Danville, Lynchburg, Staunton, Waynesboro and Winchester, and in Albemarle, Augusta, Buckingham, Culpeper, Fluvanna, Greene, Louisa, Madison, Nelson, Orange, Prince Edward, Rockingham and Warren Counties.  (We also go to other courts in the Commonwealth if our clients wish.)  We handle appeals to the Virginia Court of Appeals and to the Virginia Supreme Court. We also practice in the United States District Court for the Western District of Virginia, and we handle appeals to the Fourth Circuit Court of Appeals and to the United States Supreme Court.
We became lawyers to help people who need help.  Call Snook & Haughey, P.C. at 434-293-8185, and let's see if we can help you.